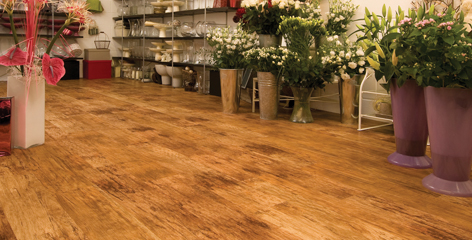 "Have you ever been to Safeway?"
Chances are, you've seen and walked on luxury vinyl flooring more often than you'd know. This resilient flooring is used in a variety of commercial settings such as your local grocery store, florist, or coffee shop. Photos from one of our suppliers, Karndean, show an example of settings you can see luxury vinyl flooring in. Homeowners looking for a more durable flooring option are choosing to install it in their homes.
There's a lot of baggage that comes with the word vinyl. The mere mention of the word often brings up images of tacky colours and a surface that discolours before it wears out. But vinyl isn't like that anymore. Today's luxury vinyl flooring is designed to replicate the look and feel of associated products such as hardwood or tile but without the drawbacks of each. Luxury vinyl flooring comes in two forms, long rectangular planks or square tiles. Its often referred to as luxury vinyl plank or luxury vinyl tile.
Benefits of luxury vinyl flooring include:
Durability: LVT is scratch resistant and doesn't crack.
Quiet and warm: It's quiet, warm, and comfortable underfoot.
Low maintenance: No varnishing, sealing, or waxing is required. LVT looks great with minimal cleaning effort.
Moisture resistance: Spills can be removed easily without damaging the floor.
Realism: Products that look impossible to tell apart from the surface imitated. Printing technologies even allow our suppliers to create tiles with actual tactile texture.
Luxury vinyl tile adds the beauty of hardwood or tile but with more performance. It's the perfect solution for areas with high traffic, kids, dogs or high moisture. Style does not have to be sacrificed to get durable flooring.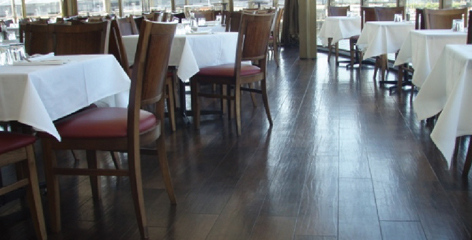 The following two tabs change content below.
Kelsey is the main writer for the MIRA Floors blog. Have a flooring question you would like us to cover? Let me know in the comments.
Latest posts by Kelsey Myers (see all)