We started our warehouse spring cleaning a bit early this year. Maybe that will make the sun come out too?
Great deals to be had on small quantities (less than 1000 sf) of laminate, hardwood and tile like the Shaw Costa Rica laminate pictured below. Regular price is $4.23, on sale for $1.69. View all stock available here!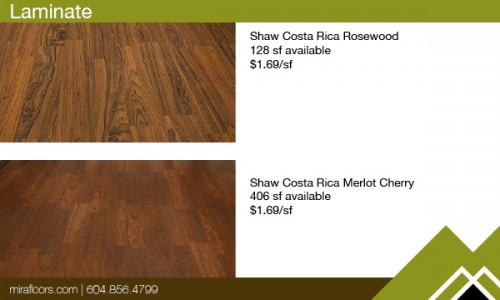 The following two tabs change content below.
Kelsey is the main writer for the MIRA Floors blog. Have a flooring question you would like us to cover? Let me know in the comments.
Latest posts by Kelsey Myers (see all)