Carpet is manufactured by sewing strands of yarn into a backing, creating thousands of yarn loops. What happens to the loops of yarn defines the style of carpet created. When yarn loops are cut, the tufted yarn stands up straight, creating a cut pile carpet. When the loops are uncut, the carpet is called a loop carpet. These two options can be combined to create many carpet style possibilities.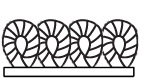 Level loop carpet
As the name suggests, level loop carpets are made up of thousands of yarn loops of similar heights. The level loops create a smooth and durable surface well-suited to high traffic areas.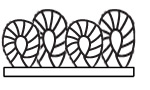 Multi-level loops carpet
Multi-level loop carpets are created by combining a variety of loop heights. The results are carpets with unique patterns and textures. Multi-level loop and level loop carpets are also commonly referred to as berber carpets.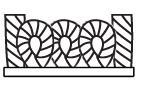 Cut and loop carpet
Cut and loop carpets are combination of cut pile and loop pile that creates a sculpted design that gives visual impact to any room. These carpets can create a variety of patterns from a simple pin dot to larger floral or geometric patterns. The texture helps hide soil and stands up well to active households.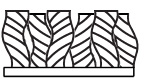 Frieze carpet
Pronounced frih-zay', this carpet is known by many names including twist and shag. Yarn of frieze carpets is heat twisted very tightly so it curls once it has been cut, giving frieze carpets that bouncy texture they are well-known for.

Plush cut pile carpet
Plush carpets are a type of cut pile carpets with a soft, smooth, and dense cut pile. They have a smooth and flawless appearance that gives a space a traditional and luxurious look.

Textured cut pile carpet
A textured cut pile carpet is the classic residential carpet, suitable for mid to high traffic areas. It differs from its cousin, the plush, by having more visible yarn ends. This results in a slightly more textured looking surface that reduces the crushing and traffic marks commonly found on plush carpets.

The following two tabs change content below.
Kelsey is the main writer for the MIRA Floors blog. Have a flooring question you would like us to cover? Let me know in the comments.
Latest posts by Kelsey Myers (see all)