Distressed floors have been a popular choice among home owners looking for a hardwood floor with distinct character. Manufacturers create the distressed look through a variety of processes including ageing, sculpting, hand-scraping and wire brushing. The intentional distress marks are great for active households with small children and pets. The scratches and dents caused by the wear and tear of everyday life will be less noticeable than with a piano finish hardwood.
Our Favourite Distressed Floors
Here's a few of our favourite distressed hardwood floors with options for any budget.
Distressed hardwood American Restoration by Shaw Floors – $
This wide plank engineered hardwood from Shaw uses unique distressed markings to create a look reminiscent of reclaimed barnyard planks. With four colours to choose from, American Restoration is a realistic and affordable distressed choice.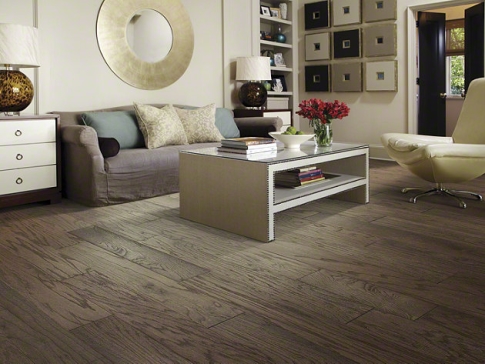 Cottage Collection by Laurentian Hardwood – $$
The Cottage Collection uses a lightly wire brushed texture and low gloss finish to evoke the image of comfortable seaside cottages. This engineered hardwood comes in 10 different colours.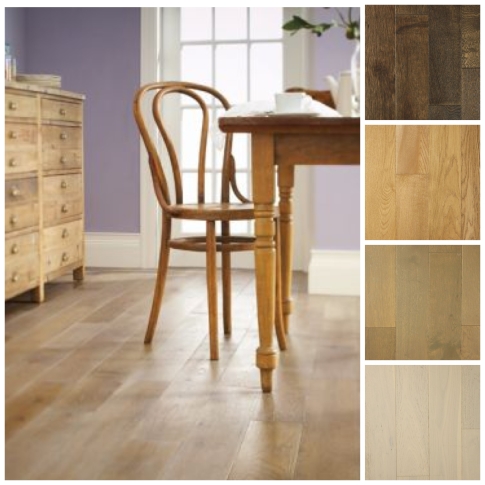 Castillo Plank by Antique Impressions – $$$
Inspired by the castles of medieval Europe, each handcrafted Castillo plank looks like a genuine time-worn plank walked upon centuries ago. Design options for this collection are endless with hickory or walnut planks in eight colours and a variety of plank widths to choose from.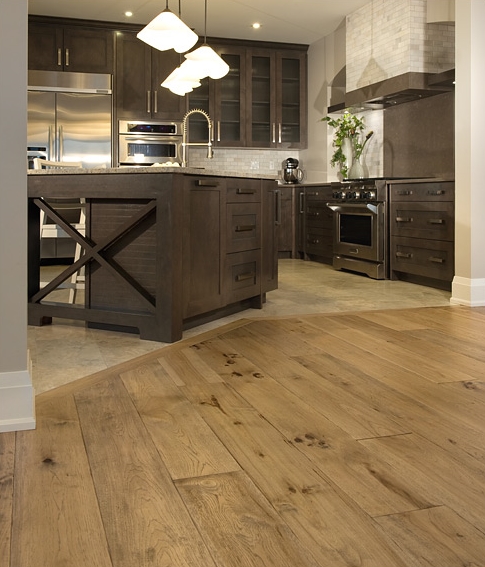 The following two tabs change content below.
Kelsey is the main writer for the MIRA Floors blog. Have a flooring question you would like us to cover? Let me know in the comments.
Latest posts by Kelsey Myers (see all)