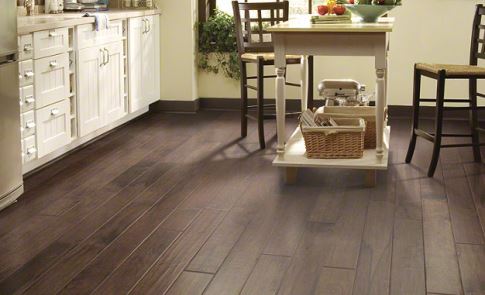 If renovation plans are part of your new years resolutions, it's a wise decision to consider how the renovation will affect the resale value of your home. Instead of guessing if hardwood floors will increase resale value, the Appraisal Institute of Canada has the answers for you. The institute surveys its members to find out what renovations had the highest impact.
The institute has three basic guidelines that apply for anyone embarking on a renovation:
Amount of money spent isn't everything. The changes you make must be in line with current trends to appeal to the majority of buyers.
Beware of passing fads. If you aren't planning to sell your home right away, passing fads will make your home look dated when it is time to sell.
Avoid projects that will dramatically set your house apart from others in the neighbourhood. Renovations on homes that are already above the average value of the homes in the neighbourhood will return less on the investment.
Best floors for strong resale value
1. Hardwood floor installation – Wherever you install it, you can expect to have 50% to 75% of your investment recovered in the resale price.
2. Kitchen flooring – Upgrades to the kitchen usually result in 75% to 100% of the investment recovered. We recommend tile or engineered wood as the best return on investment for this room.
3. Bathroom flooring – Bathroom upgrades have 75% to 100% of their investment recovered. Tile is the best choice for the bathroom. However, if that's not in your budget and you have a 1970's vinyl that needs to go, even replacing it with a modern looking luxury vinyl tile will bring the space into the current decade.
4. Unfinished basement flooring – Finishing off an unfinished basement brings a 50-75% recovery of investment. We recommend a warm and cozy carpet to transform an unfinished basement into a liveable space.
Want to know how other renovation projects will increase the resale value of your home? A full list can be found here.
The following two tabs change content below.
Kelsey is the main writer for the MIRA Floors blog. Have a flooring question you would like us to cover? Let me know in the comments.
Latest posts by Kelsey Myers (see all)