It can be challenging to visualize how your new floors will look in a room from just a flooring sample. Shaw's "Try on a Floor" online virtual flooring tool eliminates the guesswork by letting you try on flooring in your own room! We gave it a try with a room in our office and a few job photos. Here's a few tips and tricks to make the most of this great online tool.
How to take the photo
To get the best photo of your room Shaw recommends the following:
1. Move plants, decorative items and area rugs out of the shot. Avoid mirrors that reflect the floor. (We learnt this lesson the hard way – see if you can spot it!)
2. Take the photo during the day with natural light behind you and lights on to avoid shadows.
3. Set your camera's resolution on high to ensure a sharp image. (We took photos of the MIRA office with an iPhone 5 and they worked well!)
Upload photos to Shaw
1. To upload photos to "Try on a Floor", you'll have to become a member first. Create a new account with your email address or login with Facebook here: https://shawfloors.com/hub/login.aspx
2. Once registered, go to the photo uploader here: http://shawfloors.com/tryonafloor.aspx?mode=uyo. Shaw has a great video demonstration to show how to upload your photos and prepare your floor.
Prepare your floor
1. Define your floor. We recommend doing a quick outline with the Add Area tool. Then zoom in to the photo and do touch-ups with the erase and add area brushes.
2. Create a grid by drawing a line from the one end of the farthest baseboard to another end. Align your floor by adjusting the grid's rotation and tilt.
3. Change the scale of the grid to match the scale of your room.
Your photo is now ready to try on new flooring options! The process looks confusing but it is very simple. The three steps only took us about three minutes for the office photo and 5 minutes for each of the job site photos.
Here's a before and after of our showroom. Goodbye commercial carpet, hello hardwood floors! (Hardwood style Lewis and Clark, Colour Pacific)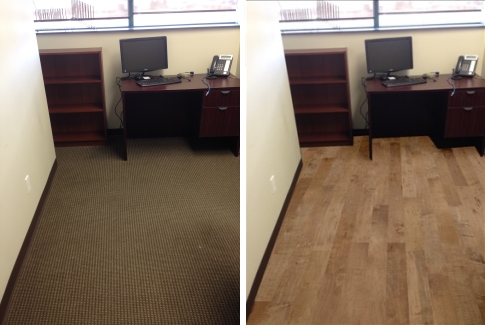 We also tried a few before and after's with some photos from a recent new build job.
The carpet in this bedroom was replaced with a trendy white oak visual laminate. (Laminate style Cantebury, colour Thyme)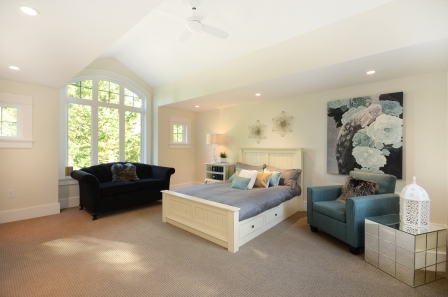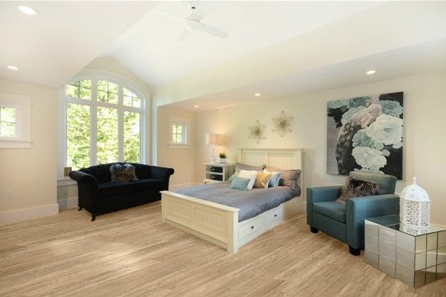 We swapped out the dining room hardwood with a bold patterned carpet. (Carpet style Caldonia, colour Sesame)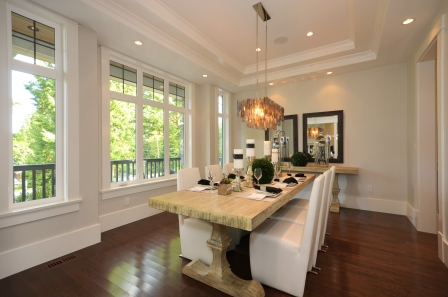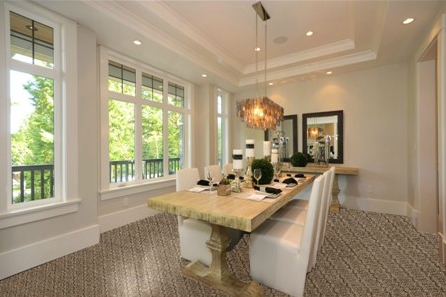 Don't have a camera or time to upload a photo? You can use one of Shaw's pre-made room scenes instead. You can change the colour of the walls and furniture of the pre-made room scenes to look more similar to your own home.
The following two tabs change content below.
Kelsey is the main writer for the MIRA Floors blog. Have a flooring question you would like us to cover? Let me know in the comments.
Latest posts by Kelsey Myers (see all)