Wood look tile floors are one of the newest trends in the flooring industry. We love the look of hardwood but it's not always practical for wet or high traffic areas like tile is. Advancements in the tile manufacturing process allow manufacturers to create highly detailed and realistic wood look tiles. With the increased popularity in wood look tiles, there are now options to fit with every style. We have rounded up a few of our favourite wood look tiles to show off their versatility.
Grey Hues
Contrast modern decor with a vintage inspired wood look tile. This grey-toned wide plank is designed to look like aged wood barrels.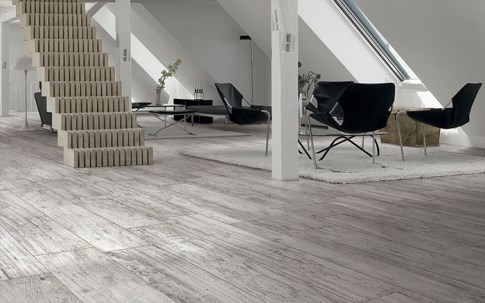 Ames Barrique Series colour Birch matte full body porcelain tile 10″x30″
Digital technology is used to produce a detailed pattern of weathering and knots on this replica of the rustic European Larch.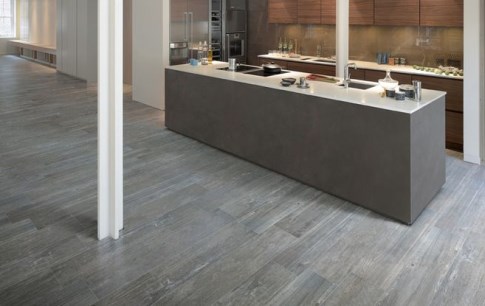 Olympia Tile Larix Series colour Shade porcelain tile 6″x30″
Natural raw-wood feel
The Scandinavian design trend is still going strong. Glossy, dark stained hardwood floors are being replaced with raw, natural looking woods. Tile manufacturers are jumping on the band wagon by creating simple wood look tiles inspired by the beauty of unstained wood.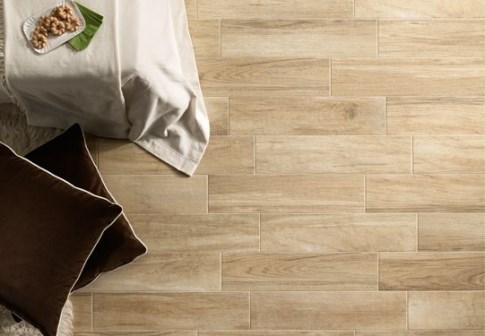 Casa Roma National Parks Series colour Yellowstone. Available in random strips, 12″x24″ and 6″x24"
Keep the natural look from being too simple by installing the tiles in a herringbone pattern.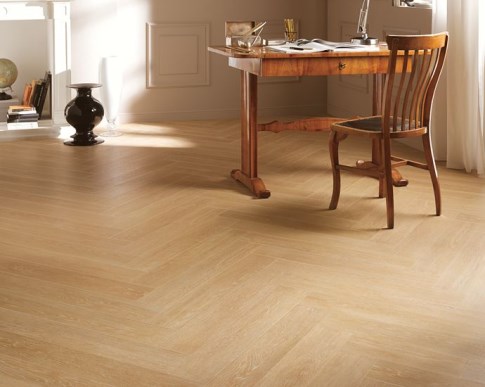 Olympia Tile Misingi Series. Available in 8″x32″ and 5.3″x32″
Feature Walls
Wood look tiles are perfect for creating unique feature walls and backsplashes. Create texture and a cozy feel with this multi-coloured distressed option from Ames Tile.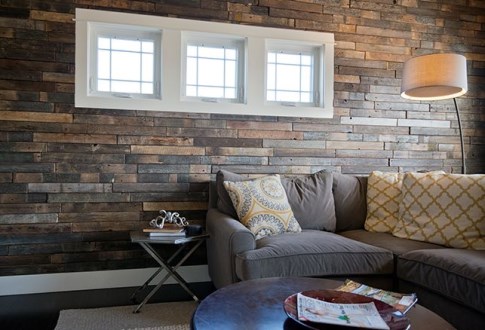 Ames Tile E&S Series Boardwalk 2″x18″
Be bold by installing wide plank wood look tile from the floor to the ceiling.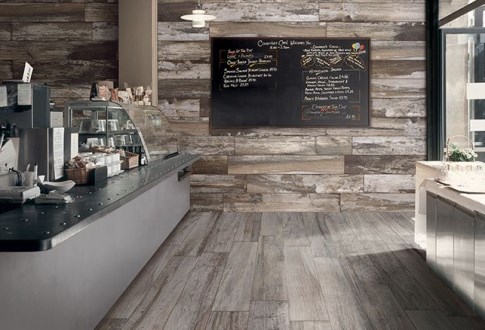 Ames Tile Barrique Series porcelain tile 10″x30″
Attention-getters
This wood look tile imitates the natural colour variation of a hickory hardwood floor. Installing the tiles in a herringbone pattern adds even more visual interest to this amazing floor.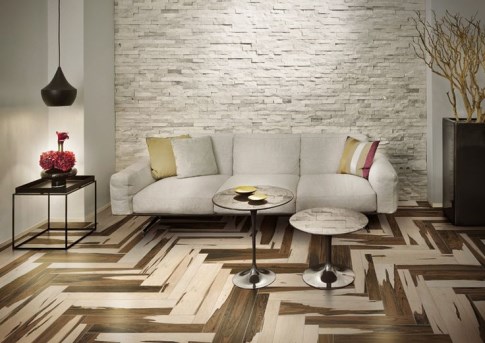 C&S Tile Over Series colour Red Sand. Available in 8″x40″ and 4″x40″
Make your flooring the centre of attention with this highly variegated wood look tile inspired by reclaimed wood.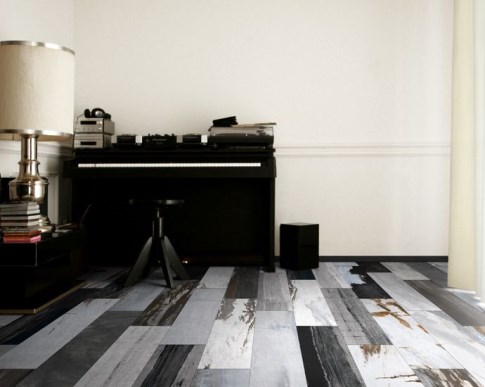 Olympia Tile Wow Series colour Winter porcelain tile 6″x36″
For even more wood-look tile options, take a look at our Pinterest.
The following two tabs change content below.
Kelsey is the main writer for the MIRA Floors blog. Have a flooring question you would like us to cover? Let me know in the comments.
Latest posts by Kelsey Myers (see all)