To say goodbye to 2014 and welcome in the new year, we are sharing a few 2015 colour trends forecasts from our favourite colour experts. Whether you're planning a whole home renovation or just looking for a few new accent throw pillows, these colour choices can help inspire your design choices this year. This is part one of a three part series with 2015 colour trends forecasts from Pantone, Benjamin Moore and Shaw Floors.
Pantone colour of the year: Marsala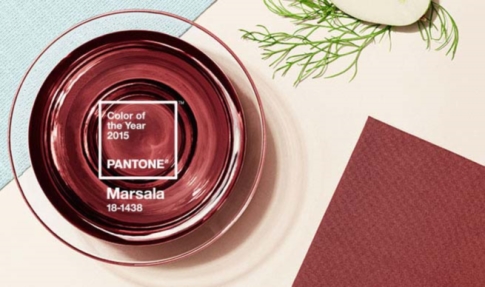 The Pantone Colour Institute chooses their colour of the year based on a thorough examination of fashion trends, art, film, cars and general culture around the world. The selections over the past few years tended to be bold and best suited for accent colours in interiors (see 2014's Radiant Orchid and 2013's Emerald). While we may see Marsala popping up as a trendy colour for clothing and nail polish in 2015, we are less likely to see entire walls painted in this colour or an increased popularity in this hue of broadloom carpet.
Pantone describes the 2015 colour of the year Marsala as a "naturally robust and earthy wine red."  This reddish-brown hue has an elegant and satisfying warmth that could work well in the colour palette of many interiors. We gathered a few examples of trendsetting homes where Marsala-like hues are already full-force.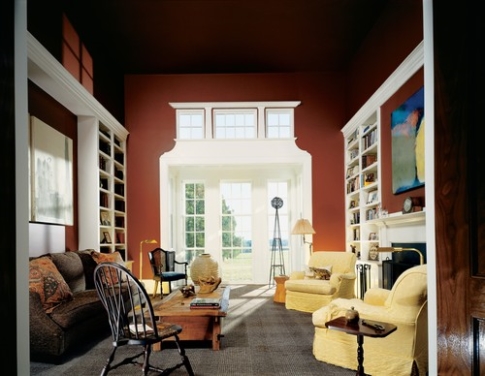 Houzz: Ike Kilgerman Barkley Architecture
The Marsala paint colour used on the walls of this book-lined living room adds a touch of warmth. The contrasting white woodwork creates a clean look and keeps Marsala from looking too earthy.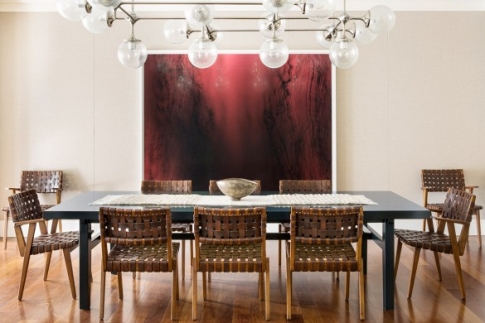 Domaine Home
Marsala hues in this artwork create a dramatic and colourful focal point in this dining room.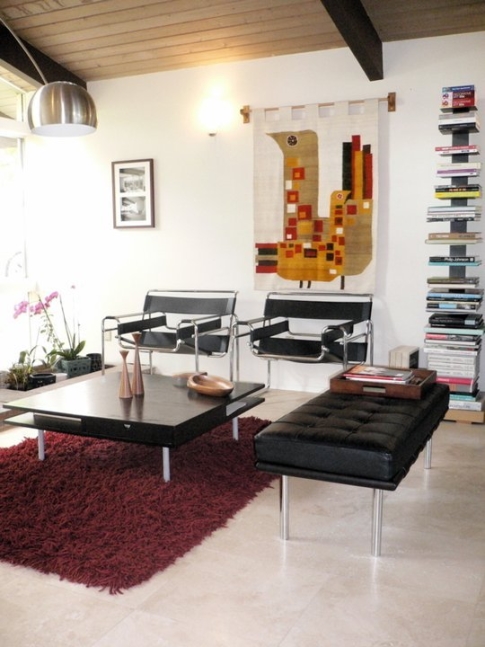 Apartment Therapy: LA House Tour
Marsala looks best when used with textures like this shaggy rug. Try using the colour of the year for other textures like linens or leather.
For another dose Marsala inspiration, visit our Marsala Colour Trend pinboard.
View other posts in the 2015 Colour Trends Series
Part two: Shaw Floors River Thames Taupe
Part three: Benjamin Moore Guilford Green
The following two tabs change content below.
Kelsey is the main writer for the MIRA Floors blog. Have a flooring question you would like us to cover? Let me know in the comments.
Latest posts by Kelsey Myers (see all)