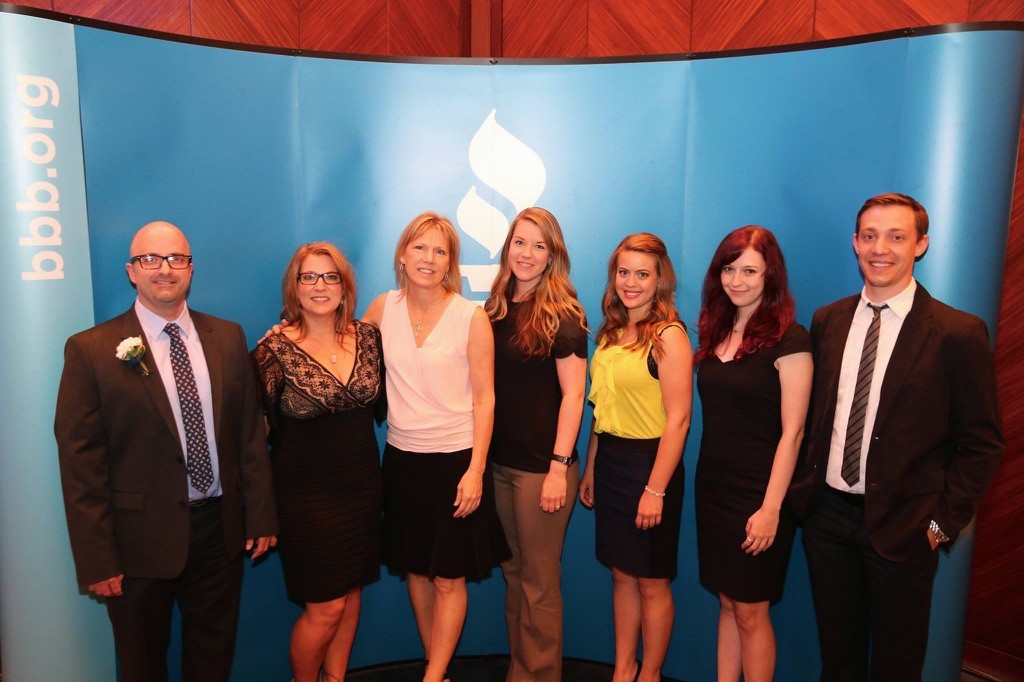 MIRA Floors is the proud winner of the Innovative Business Practices award from the Better Business Bureau (BBB) serving Mainland BC. The BBB Torch Awards are held annually to acknowledge excellence in the BC business community and honour companies that maintain a healthy, honest marketplace. This year the winners were announced on June 11, 2015 at a gala at the Four Seasons Hotel in downtown Vancouver.
The Innovative Business Practices award is presented to an accredited business for their ability to break conventional business models and have a positive impact on their industry. MIRA Floors was nominated for their mobile flooring showrooms that allow customers to cut down on repetitive visits to flooring showrooms. Award recipients are selected by an independent committee after an in-depth application process.
"We are honoured to receive the BBB's Innovative Business Practices award," says Kevin Bergstresser, owner of MIRA Floors. "For a service-focused business like ours, the mobile showroom is the key to delivering above industry-standard service. Customers can spend so much time taking samples between their home and the showroom when picking flooring. Implementing the mobile showroom allows customers to save time and select flooring in the comfort of their own home. We're grateful to receive recognition from the BBB for this business practice we've worked so hard to develop."
MIRA Floors & Interiors has been a BBB a accredited business since inception in 2002. This is the second BBB award MIRA Floors has received. In 2013 MIRA Floors was the Marketplace Excellence Award winner – medium business category.
The five Torch Award categories this year included Marketplace Excellence, Community Excellence, Green Award, Innovative Business Practices and People's Pick. Visit the BBB website for a full list of the Torch Award winners.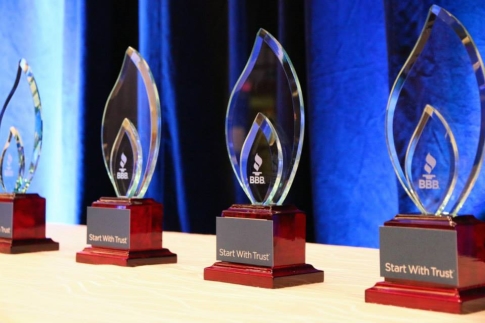 The following two tabs change content below.
Kelsey is the main writer for the MIRA Floors blog. Have a flooring question you would like us to cover? Let me know in the comments.
Latest posts by Kelsey Myers (see all)