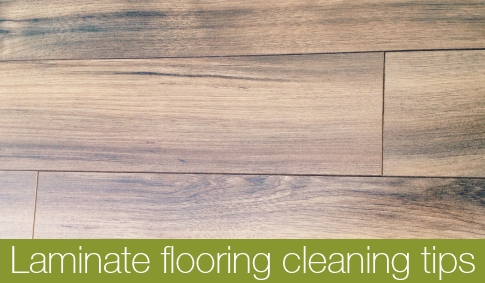 Proper cleaning and maintenance is the key to keeping any flooring pristine. While laminate flooring is great for standing up to tough household conditions, it needs routine maintenance. To clean any flooring, we always suggest checking the manufacturer recommended cleaning products and methods. We have a few helpful laminate flooring cleaning tips to keep your floors in great shape.
Routine Laminate Floor Cleaning Do's
Clean up spills immediately using a cloth or sponge. Liquids should never sit on your laminate floors.
Only use cleaning products designed for laminate flooring care. For the best cleaning results and to ensure warranty coverage, use the cleaner specified by your manufacturer.
Sweep or dust the floor regularly to remove dirt and grit that can damage your the laminate's finish. Vacuum's with a hard floor attachment can also be used. Vacuum beater bars are for regular use.
Use a dry microfibre mop for cleaning after sweeping or vacuuming. Spray the recommended laminate floor cleaner on it until the mop is damp. Mop away.
Put down entry mats to prevent dirt, grit and other unwanted substances from being tracked onto the floor.
Routine Laminate Floor Cleaning Don'ts
Do not wash or wet mop laminate floors with any liquid cleaner. This includes soap, water, detergents and any strong ammonia or chlorine based cleaners. The moisture can cause swelling, warping or delaminating.
To maintain your warranty, do not use steam mops. Flooring manufacturers do not want the steam mops used on their laminate flooring. The moisture from the steam mop can be too much for laminate.
Avoid using steel wool, scouring pads, abrasive cleaners, waxes or polishes.
The following two tabs change content below.
Kelsey is the main writer for the MIRA Floors blog. Have a flooring question you would like us to cover? Let me know in the comments.
Latest posts by Kelsey Myers (see all)