For the Spring 2014 reviews, we decided to take the wine reviews on the road to Chaberton Estate Winery. The MIRA Floors team took a day trip out to the winery located in heart of the picturesque farmland of South Langley.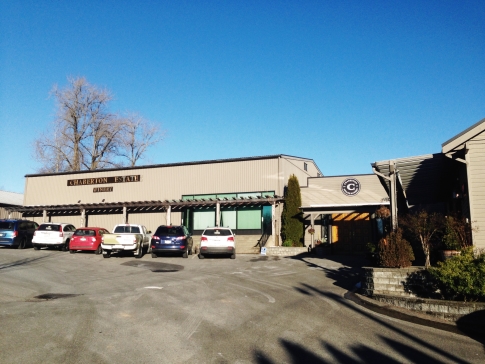 Before the tour we stopped by the Bacchus Bistro, the onsite French restaurant overlooking the vineyards. As expected, the staff were professional with great suggestions on wines that paired nicely with our chosen meals. Some of the MIRA team favourite were the braised lamb shank and the duck leg confit.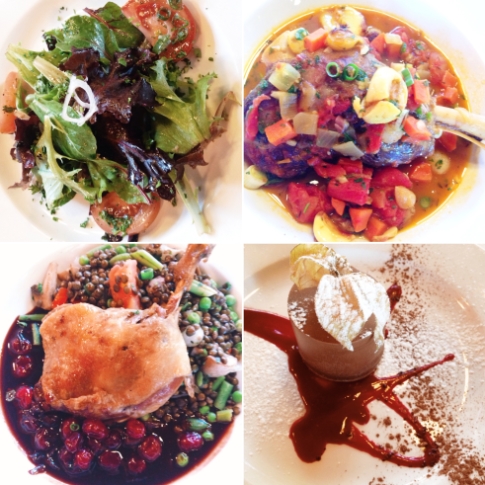 We took a tour of the vineyards and winery to view the process of creating wine from the vines to bottles. The barrels the wine is aged in are made of French oak – more dense than North American oak and only used a maximum of three times. Some enterprising winemakers have recognized that the dense French oak would be good for flooring and have turned the used wine barrels into flooring.  Each wine barrel holds an impressive 225L of wine or 300 bottles worth. The chalkboard pictured below is a diagram of each wine that goes in each barrel. Since wine evaporates over time, the winemaker needs to keep track of the barrel's for refills.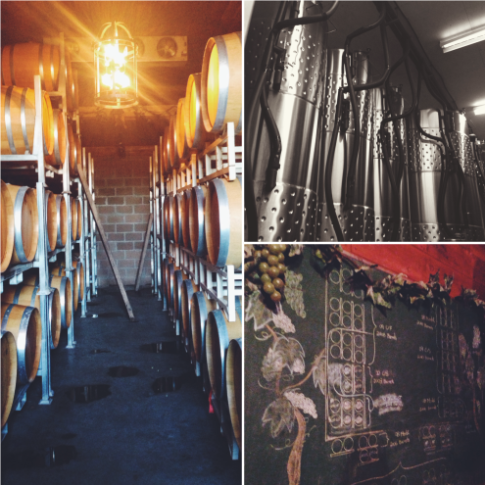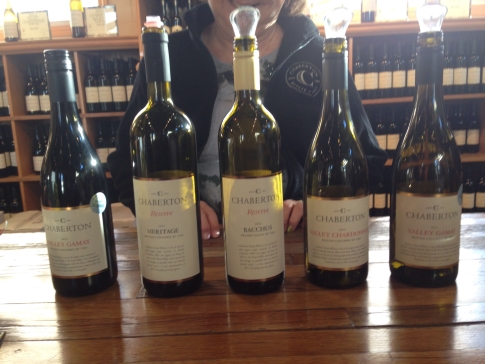 After the tour, we moved to the tasting room to taste four wines. The tasting contenders were:
Chaberton 2012 Valley Chardonnay
This unoaked Chardonnay greets you with a refreshing aroma of lemon peel, pear and citrus fruits and provides complimentary flavours of green apple, lemon and nectarine for the palate. Enjoy this dry white on its own or try it with a goat cheese salad, creamy pasta or fresh seafood.
Chaberton Reserve 2012 Bacchus
Named after the wine god from Greece, this delectable white wine is made from estate grown grapes. The Bacchus grape is hybrid grape, created by cross-breeding three different grapes. Its taste is a bit sweeter, since it is related to Riesling grapes. This off-dry wines features palate pleasing flavours of citrus, nectarines and apricots.
Chaberton  2012 Valley Gamay
This lighter wine is a blend of Gamay Noir grapes from the Okanagan. It offers flavours fruity flavours such as strawberry jam with a bit of sweet spice and vanilla notes. Pair this wine with a meal of barbequed salmon, creamy cheses, and tapas.
Chaberton Reserve 2011 Meritage
The name "Meritage" is portmanteau of the words "merit" and "heritage". The grapes are a blend of merlot, Cabernet Franc and Cabernet Sauvignon selected from the Okanagan and Similkameen Valley. The nose is strong with scents of black currant, cedar and cassis and brings flavours of blackberries and peppers. This blend is best enjoyed with red meats, duck and hard cheeses.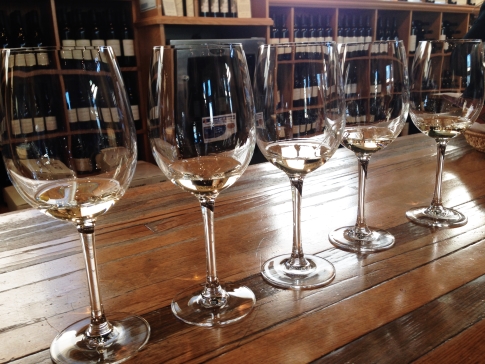 The following two tabs change content below.
Kelsey is the main writer for the MIRA Floors blog. Have a flooring question you would like us to cover? Let me know in the comments.
Latest posts by Kelsey Myers (see all)