The resurgence of random width hardwood is inspired by the days when hardwood flooring was hand sawn. At the time, random widths weren't a design choice. It was done to use as much hardwood as possible and prevent unnecessary waste.
Today the random width look is making a comeback in homes looking for a rustic or vintage inspired aesthetic. Random width floors can be custom made to your specifications or you can pick from the many pre-finished options available. While custom hardwood offers more design flexibility, it also brings more decisions and costs. With so many pre-finished options now available, it is easiest to see if your dream random width hardwood is available in pre-finished option. If it is not, then a custom hardwood solution would be best.
We have a collected a couple of our favourite unique random width hardwood options.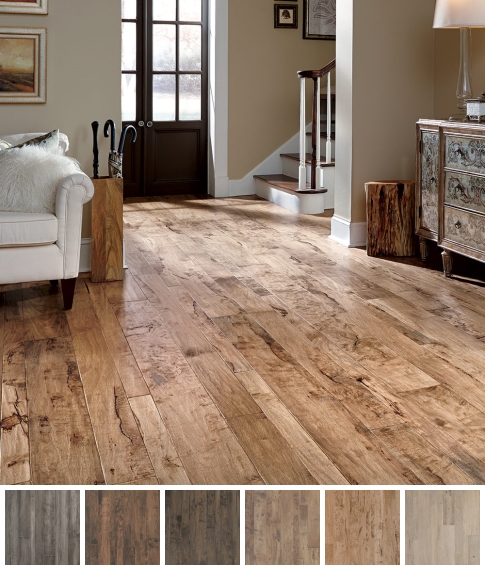 Mannington Pacaya Mesquite 3″/5″/7″
The hand-crafted Pacaya Mesquite random width hardwood is a truly unique find. Mesquite is known for its natural character with mineral streaks and small irregular cracks along the grain. Pick your favourite of the six volcanic-inspired colours.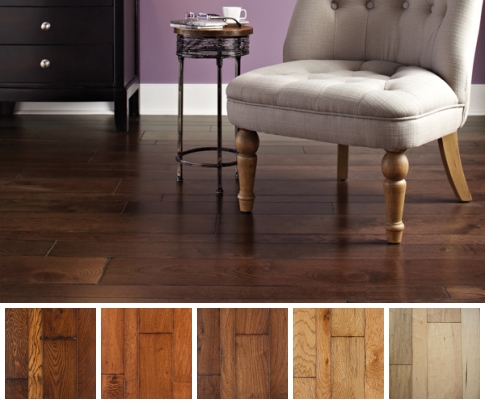 Laurentian Berkshire 3″/5″/7″
Hickory, maple, white oak and American walnut – this random width hardwood has options from a wide variety of hardwood species. The planks are full of character, embracing all the natural imperfections of each wood species. Heavy bevelling and handscraping add to the overall worn, rustic look.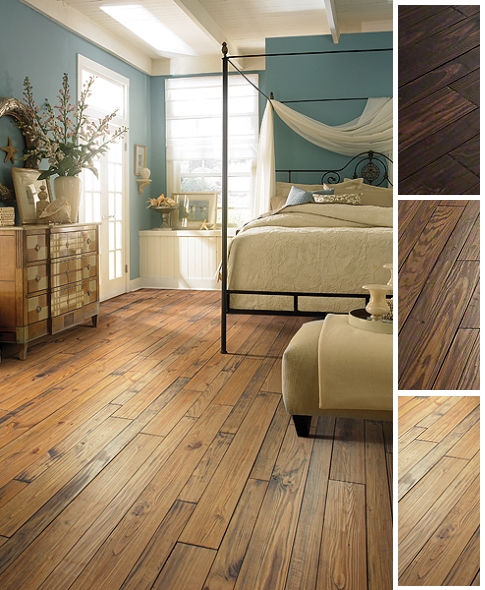 Anderson Elements 3″/5″
This pine floor exudes old world charm. The handscraped planks have a unique texture that suits either a cozy wilderness cabin or a beach house.
The following two tabs change content below.
Kelsey is the main writer for the MIRA Floors blog. Have a flooring question you would like us to cover? Let me know in the comments.
Latest posts by Kelsey Myers (see all)