Whether you call them white-washed, limed or "pickled", white hardwood floors are beautiful. The growing popularity of Scandinavian design kick-started the design community's love affair with white-washed floors.
If you're not familiar with Scandinavian design, think white walls, light coloured wood floors and minimalist interiors. Choosing light interior finishes is a utilitarian decision for these northern countries. The long cold winters and few hours of sunlight need white walls and floors to brighten up the space. While Vancouver may not have Scandinavia's snow and never-ending nights, a bright interior adds cheer to a long streak of Vancouver grey rainy days.
The white-washed look allows the natural beauty of the wood grain to shine through the finish. It's softer and more natural looking compared to painted white floors. Here are a few of our favourite white-washed hardwood floors.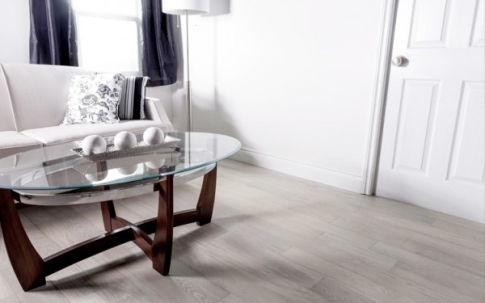 Newbury Locking Oak colour Arctic – $
The light-wire brushing adds a touch of texture to this classic 5″ wide oak hardwood.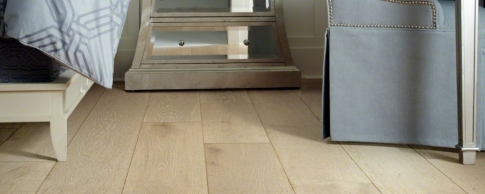 Shaw Castlewood Oak colour Tower – $$
Castlewood Oak has a lightly-whitewashed surface that preserves the natural charm of white oak. Its knots, mineral streaks and natural splits add a touch of rustic character to these 7.5″ wide boards.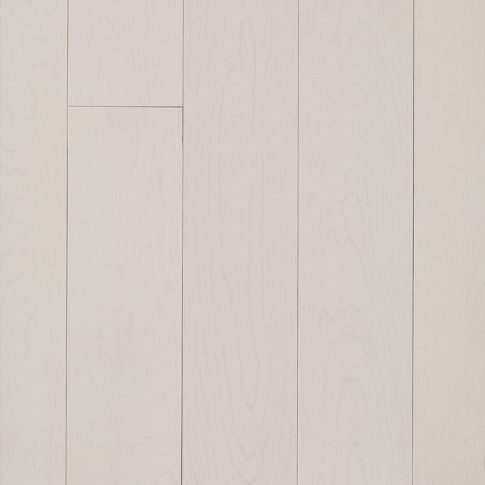 Vintage Hardwood Maple North Solid Sawn Etched Iceland – $$
The subtle grain pattern of the maple keeps these white floors simple. We love the low-gloss oil finish and variety of widths. (3″, 4.5″ and 5″)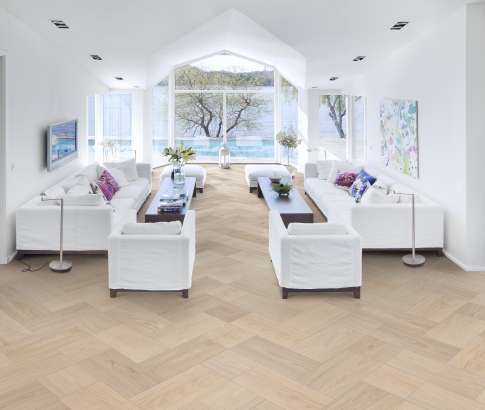 The Oak Bloc is perfect for creating beautiful patterned wood floors. Its three sizes (12″x12″ 24″x12″ and 36″x12″) can be mixed and matched to create a unique pattern. The light wire-brushing and white oil finish add to a touch of simplicity to balance busy patterns.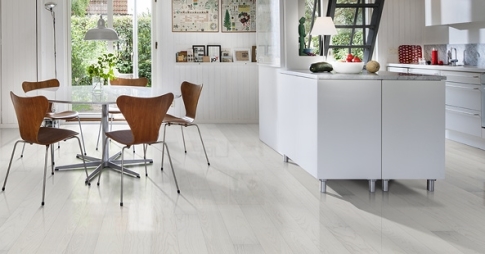 Karelia Ash Story Shiny White – $$$
Go for an authentic Nordic look direct from the experts at Finnish company, Karelia Hardwood. Similar to oak, ash hardwoods have a strong grain. The shiny lacquer finish mimics the look of painted floors without losing the beautiful wood grain.
Just like white shoes or a white sofa, white hardwood floors can be tough to keep clean. Following basic hardwood maintenance rules like taking shoes off indoors, using walk-off mats and cleaning often will help to keep your floors white.