Last week we visited the Shaw Floors Market Show here in Vancouver. As one of the world's largest flooring manufacturers, Shaw Floors stays on top of the latest flooring trends. The market is an opportunity for us to peruse new samples and discover the next big things in flooring for 2015.
Waterproof Luxury Vinyl Plank (LVP) Floorté
This innovative new product from Shaw has the potential to change the luxury vinyl plank marketplace. Why is the vinyl plank so revolutionary?
It's completely waterproof. Floorté is made from an EVP polymer plastic that can withstand being submerged in water. Most vinyl plank flooring on the market is just water-resistant.
A new locking system similar to a Tupperware lid. Thanks to the locking system, it's easy to install and keeps water out of the joints for up to 48 hours.
Unmatched realism. Since Floorté is more rigid than glue-down LVP, it feels more like hardwood underfoot. The bevelled edges add to the realism.
No underpad is needed for Floorté.
Wear layer features durable Armourbead nano-ceramic particle finish.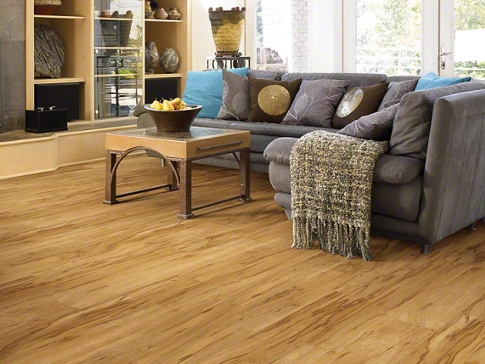 Shaw Floors Floorté Classico LVP colour Colori
Grey tones taking over
Grey is the trendy neutral colour in interior design right now. Flooring colour palettes are changing to keep up with the trends. Colours with names like sand, honey and coffee are being replaced with new colours names like fog, silver and concrete. Expect to see even more grey options available in carpet, laminate and hardwood. Here's a few of our favourite grey options from the show:
Castlewood Oak Hardwood
The Castlewood Oak collection exudes old world charm. The natural beauty of the wood shines through with knots, mineral streaks and natural splits. Four rich grey-toned options give the grey-lover plenty of options to choose from.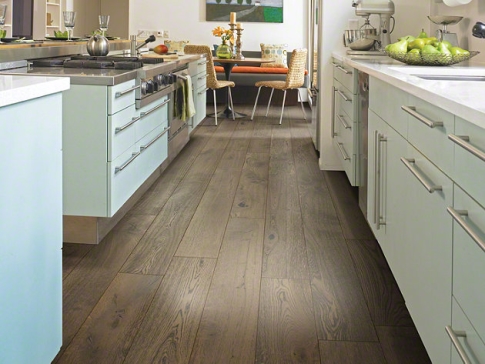 Shaw Castlewood Oak Hardwood colour Armory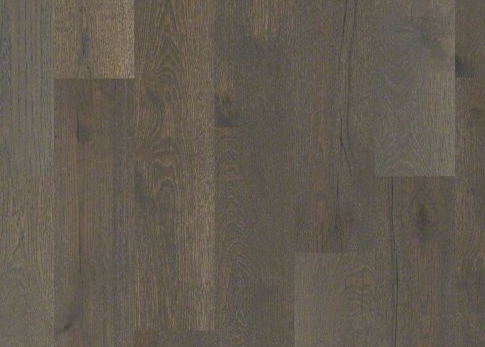 Shaw Floors Castlewood Oak colour Hearth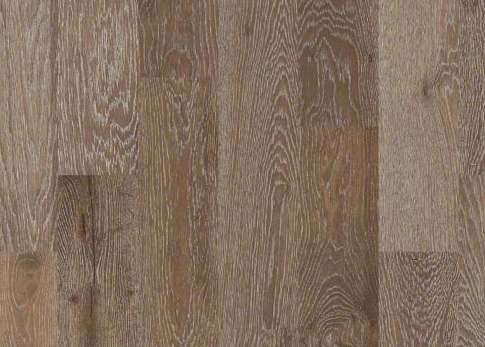 Shaw Floors Castlewood Oak colour Drawbridge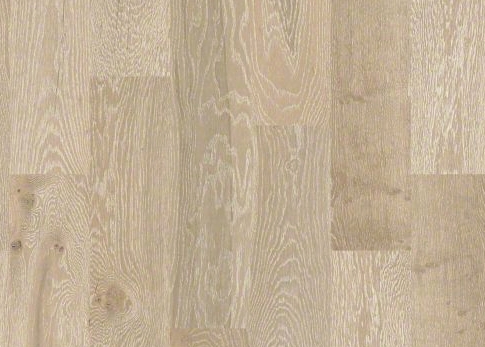 Shaw Floors Castlewood Oak colour Tower
Truly Relaxed Carpet
This luxurious nylon loop carpet is the redesigned sibling to one of our best-selling carpets. With many grey options to choose from, you can find the perfect shade to compliment your decor.