Often the biggest challenge after a new carpet installation is what to do with the leftover carpet scraps. There are many environmentally-friendly options for the both the used and new carpet scraps including recycling, donating, or re-purposing. Here are 7 of our favourite things to do with leftover carpet.
1. Turn it into a walk off mat
If you have large cuts of new carpet leftover at the end of the job, the best use for them is to turn them into a walk-off mat. The mats will create a cohesive look in your home or can be put over the existing carpet to keep it looking good in high traffic entrance areas. To avoid fraying edges from DIY cutting, bring it in to Mira to have the edges professionally bound.
2. Muffle noisy washer or dryer
Quiet down washer and dryers that shake and rattle by putting a leftover piece of carpet under it to help muffle the noise of the machine moving against the floor.
3. Use it as knee pads
Small scraps of carpet make great knee pads for gardening, solo canoeing, or to store in the trunk for changing a flat tire.
4. Move heavy furniture
Put leftover pieces under the feet of heavy furniture and appliances to protect floors from scratches.
5. Make a carpet pet house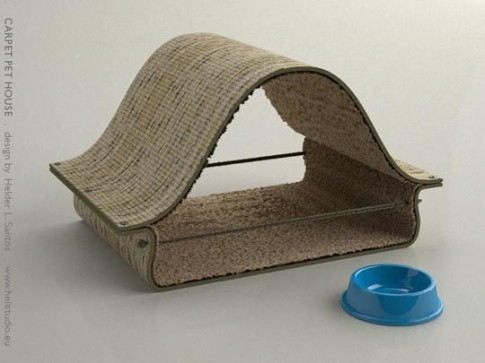 Smaller pieces of carpet can be re-purposed into this innovative pet house. This simple DIY project only has two steps once the carpet has been cut down to size. Instructions are can be found here: http://www.amplesample.net/site/library/img/winners08/CarpetPetHouse.pdf
6. Recycle it
Carpet recycling is the best option for large quantities of leftover used carpet. By choosing to recycle the carpet instead of taking it to the landfill, the carpet fibres can be used to create new carpet or other products that use polypropylene and nylon such as bearings, plastic pipes, and patio furniture. MIRA Floors offers free carpet recycling for all our residential customers. Learn more about the carpet recycling process on our carpet recycling page.
7. Take on a carpet furniture making project
Get inspired by past winners of Ample Sample, an annual contest showcasing innovative ways of re-using the thousands of carpet tile samples leftover each year. Projects vary in difficulty and number of carpet tiles needed.