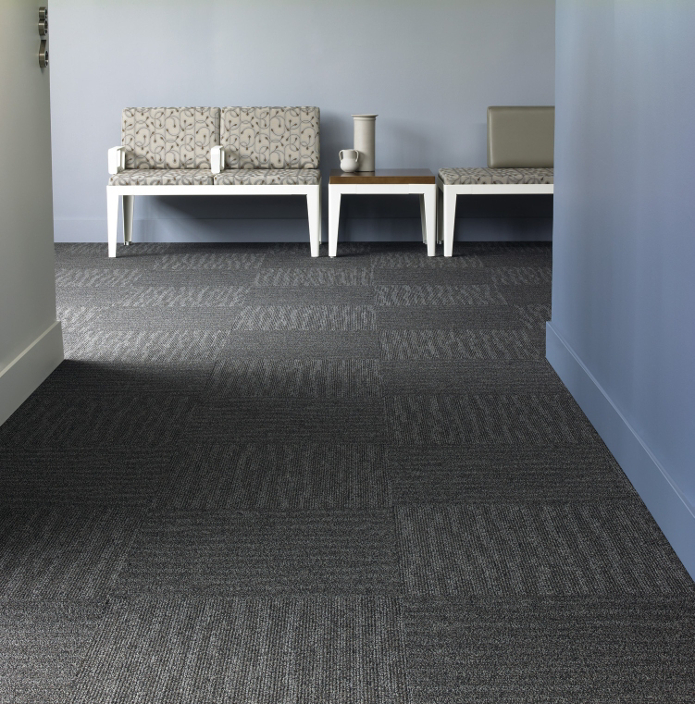 At least once a year we visit a strata getting a quote on new carpet and find out that the dirty, severely stained, unkempt carpet underfoot is only a few years old! Even high-quality commercial carpets can end up looking old well before their time simply because they were not properly cleaned. While there are many reasons building are not maintained properly, with carpets often the council doesn't think carpet cleaning and maintenance is necessary or they don't understand what maintenance is expected.
Picking a good quality, stain-resistant carpet is not a substitute for regular maintenance. All carpets require maintenance suitable for their traffic areas. Since strata common hallways experience high traffic and are often victim to mystery stains, they require more cleaning than the carpet in your home.
What happens when regular carpet maintenance is not performed
Lifespan of the carpet is shortened and results in the a higher replacement costs in the long run.
Manufacturer refuses to warranty coverage on your investment.
Stains and soiling create negative impression of the building for both residents and visitors.
Old worn carpet suggests that the strata doesn't take care of the building and residents shouldn't either.
It's clear that regular carpet maintenance is important, but let's face it – few people are excited to spend the time researching and planning it. That's why we've broken down your commercial carpet maintenance into four easy-to-follow steps. No more excuses for prematurely uglied-out carpet!
4 easy steps to a commercial carpet maintenance plan
Carpet maintenance works best with a deliberate scheduled program instead of reacting to stains and soiling. The manufacturer of your carpet can provide an in-depth guide to planning your scheduled maintenance plan. We always recommended reading the manufacturer's guide to follow any manufacturer specific guidelines. See the links at the bottom of the post for maintenance guides from popular carpet manufacturers. If MIRA Floors has recently completed flooring for your strata, either the property manager or strata will receive warranty and maintenance info in the mail, so keep an eye out for it.
This advice is for carpets with synthetic, man-made fibres (e.g. nylon or olefin). If the carpet is wool/wool-blend carpet or printed, please contact the carpet manufacturer directly for specific cleaning instructions.
1. Prevent dirt/soil from getting on the carpet
Various studies have shown that the cost of removing a pound of soil from a building ranges up to $500 or more. It's much cheaper to keep the soil outside than remove it!
To keep the soil out, manufacturers recommend using a combination of walk off mats. A course textured walk off mat to trap grit and dirt should come first, followed by a mat designed to absorb water. Using both mats is essential at preventing soiling; one type of mat alone is not good enough. Mats should be placed at all entrances where residents could track in dirt and soil.
To be effective at keeping dirt and water out, mats need to be cleaned even more often than the carpets. It is worth investing in high-quality commercial grade mats that do a great job of trapping soil and have a longer lifespan.
2. Remove dry soil by vacuuming
Most dirt and grim that accumulates in a strata building is dry soil. The best way to remove dry soil is by vacuuming. Walking pushes soil particles deep into the carpet pile, where they are harder to remove. Frequent vacuuming removes the soil particles before they are trapped in the carpet fibres. In entrances, elevators and hallways daily vacuuming is recommended to maintain the appearance and longevity of the carpet. Areas with less traffic can be vacuumed 2-3 times a week.
Investing in a good vacuum for the strata is key to keep the carpet looking great. Vacuuming only helps when he vacuum can effectively remove soil from the pile. For vacuum cleaners, we only recommend ones certified by the Carpet and Rug Institute's (CRI) Seal of Approval program. Their seven part program tests how well vacuums clean carpet, only recommending the best products for maintaining your carpets. For carpet tiles and broadloom carpet glued to the subfloor, most manufacturers do not recommend using a vacuum with a beater bar as it may damage the carpet pile.
3. Remove spots and stains by spot cleaning
Spots and stains are the one unplanned part of the maintenance program. Be prepared by having a spot cleaning solutions available to use immediately. Check for spots daily and if there is one, act quickly. Even if it has stain-resistant treatments, no carpet is completely stain-proof.
If you can identify the type of stain, we recommend checking out the Carpet and Rug Institute Spot Solver website. Search for the type of stain and they will provide feedback on the cleaning products and methods to use. The carpet manufacturer's Technical Service department is another great resource to call for cleaning advice. Please use the methods recommended by professionals – home remedies or mixtures can cause more damage to the carpet than the stain did.
General spot cleaning tips
Scoop up solids gently with a spoon or dull knife.
Absorb by blotting (never scrubbing or rubbing) with white paper towel or cloth.
Clean by working from the edges to the centre to prevent the spill from spreading further.
Use patience. Complete removal of a stain may require repeat spot cleaning.
4. Clean with hot-water extraction
Vacuuming alone is not enough to keep your carpet clean. The vacuum cannot pick up the oily soil that is also tracked into the building. Carpet manufacturer's recommend a hot water extraction 2-4 per year for entrances, elevators and hallways, depending on how much traffic your building gets. Hot water extraction (also called steam cleaning) should use high-performance commercial equipment for the best possible clean. Self-contained walk-behind hot water extraction systems are a good interim solution for cleaning but are not a substitute for professional cleaning equipment.
Carpet manufacturer's actively advise against bonnet system cleaners. They only clean the surface and do not extract the soil deep in the carpet. In some cases, the bonnet system leaves detergent behind and may damage the edges of carpet tiles. Check that your carpet cleaners are doing a hot-water extraction and not using a bonnet system.
Maintenance guides from commercial carpet manufacturers
Shaw Commercial carpet maintenance videos
Patcraft Commercial carpet maintenance guide
Shaw Contract commercial carpet maintenance guide