PRESS RELEASE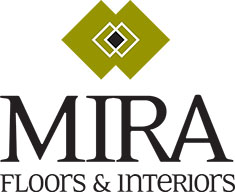 MIRA Floors and Interiors Ranks No. 447 on the 2016 PROFIT 500
– PROFIT and Canadian Business unveils 28th annual list of Canada's Fastest-Growing Companies
Surrey (September 15, 2016) Canadian Business and PROFIT today ranked MIRA Floors and Interiors No. 447 on the 28th annual PROFIT 500, the definitive ranking of Canada's Fastest-Growing Companies. Published in the October issue of Canadian Business and at PROFITguide.com, the PROFIT 500 ranks Canadian businesses by their five-year revenue growth.
MIRA Floors and Interiors made the 2016 PROFIT 500 list with five-year revenue growth of 91%.
"Companies become a part of the PROFIT 500 through innovative thinking, smart strategy and sheer grit," says James Cowan, Editor-in-chief of PROFIT and Canadian Business. "These firms demonstrate what Canadian entrepreneurs can achieve, both at home and across the globe."
"It's a huge honor for us to accept this achievement," says Owner Kevin Bergstresser. "It's a reflection of the hard work from our team, the quality of our service and products, and the loyalty of our customers."
MIRA Floors & Interiors, Vancouver's flooring specialists, provides complete lines of flooring installation services and flooring products to the Greater Vancouver and Fraser Valley area. What makes our company unique is our mobile showroom; it adds convenience to our customers by bringing the showroom to the comfort of their homes and business.
MIRA Floors and Interiors are recipients of the Business in Vancouver Top 100 Fastest-Growing Companies in B.C award in 2015, and the Better Business Bureau Marketplace Excellence Award in 2016.
MIRA Floors and Interiors Facebook – https://www.facebook.com/MiraFloors.
MIRA Floors and Interiors Twitter – https://twitter.com/mirafloors.
About PROFIT and PROFITguide.com 
PROFIT: Your Guide to Business Success is Canada's preeminent media brand dedicated to the management issues and opportunities facing small and mid-sized businesses. For 34 years, Canadian entrepreneurs across a vast array of economic sectors have remained loyal to PROFIT because it's a timely and reliable source of actionable information that helps them achieve business success and get the recognition they deserve for generating positive economic and social change. Visit PROFIT online at PROFITguide.com.
About Canadian Business
Founded in 1928, Canadian Business is the longest-serving, best-selling and most-trusted business publication in the country. With a total brand readership of more than 1.1 million, it is the country's premier media brand for executives and senior business leaders. It fuels the success of Canada's business elite with a focus on the things that matter most: leadership, innovation, business strategy and management tactics. We provide concrete examples of business achievement, thought-provoking analysis and compelling storytelling, all in an elegant package with bold graphics and great photography. Canadian Business—what leadership looks like.
About MIRA Floors and Interiors
Founded in 1992, MIRA, pronounced "meer-a", is a Portuguese and Italian word that means 'to look and feel, to 'view'. Our beginning used the meaning of this word as its foundation and a decade later it continues to be the building blocks with which our business is being built.
MIRA Floors and Interiors is a one-stop solution for design, supply, and installation of flooring and window coverings. Our goal on any project is to make your home or business look and feel amazing.
Media contact
Kevin Bergstresser, Owner, MIRA Floors and Interiors, kevin@mirafloors.com, 604.856.4799.