Area rugs are great for creating high impact change on a tight budget or keeping your feet warm on colder hard surfaces. Turning broadloom carpet into an area rug is a good option for those who are looking for a custom size area rug or have a carpet remnant they like. The carpet is cut to size and the edges are bound to prevent fraying.  We have rounded up our favourite high quality broadloom carpets that would make great area rugs.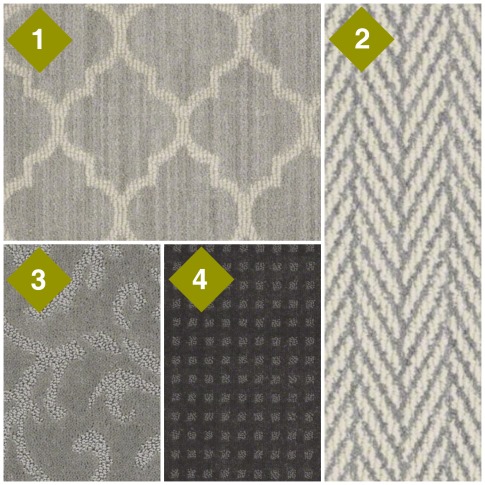 1. This Moroccan quatrefoil design is a classic.
Tuftex Carpet Taza in colour in Silverado
2. Classic herringbone is a sure winner.
Tuftex Carpet Only Natural in colour Violet
3. This floral print creates an air of elegance.
Shaw Carpet Cascade Garden in colour Cloud Burst
4. Subtle squares add a hint of visual interest to any space.
Tuftex Carpet Crystal Visions II in colour After Dark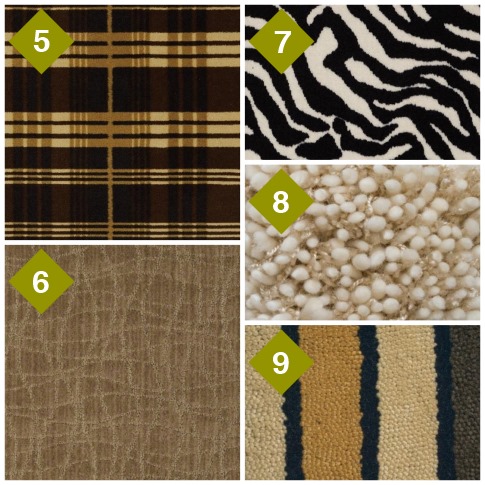 5. Get the cozy rustic look with plaid.
Shaw Carpet Cozy Escape in colour Edinburgh
6. Create the calming feeling of natural waves.
Tuftex Carpet Twist in colour Starfish
7. Zebra print is only for the truly bold.
Shaw Carpet Zebra in colour Call of the Wild
8. Bright yarn adds shimmering highlights to the textured wool carpet.
Unique Carpets Illumination in colour Golden Sand
9. Thick and thin bands of colour create a uniformed and balanced pattern in this wool carpet.
Unique Carpets Vintage Stripe in colour Boardwalk