Having beautiful hardwood floors is one thing, keeping them that way is another.
How do we maintain and prevent our beautiful floors from scratches, dents and scuffs?
These tips can help save you time and money on costly repairs and replacements.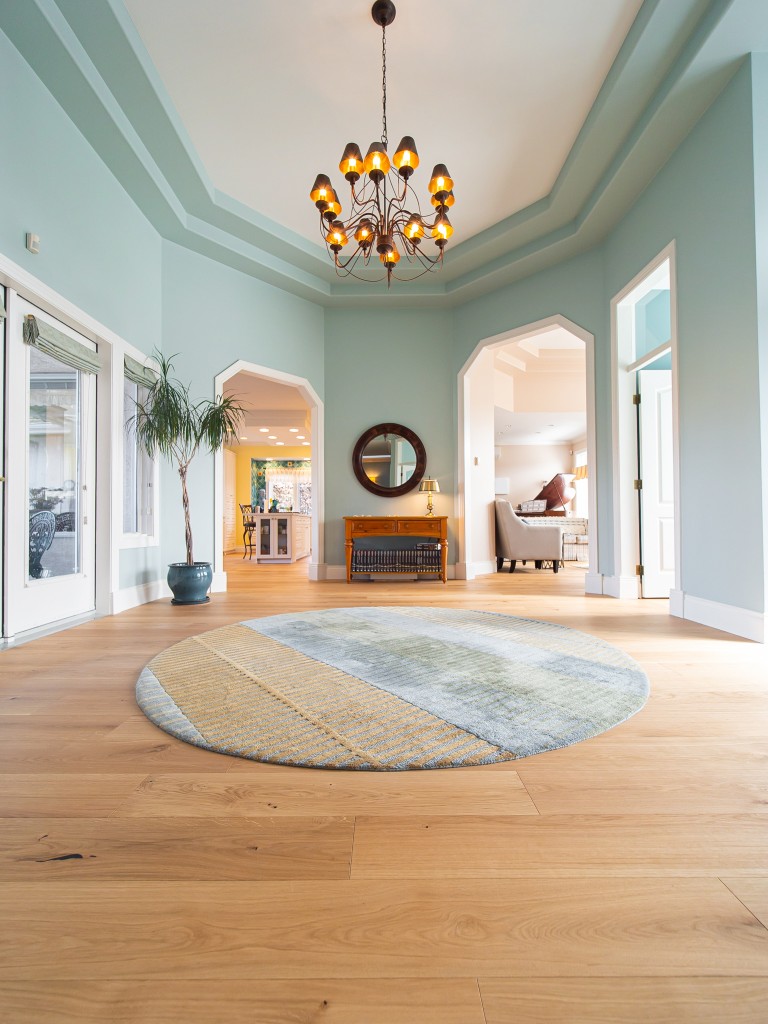 Entryway Mat
Often an overlooked item against floor protection, having an entry mat at every entry way can help prevent the transfer of dirt, rocks and debris from being transferred into your home. 
Area Rug
In addition to the interior design benefits, an area rug equipped with a non-slip pad can offer great protection from marks and dents to your hardwood floor. The non slip pad can prevent unwanted furniture shifts which lowers the risk of floor damage.
When furniture such as tables stay in place for a long period of time, it can leave permanent dents and scuffs to your floors.  
Furniture Protectors and Pads
Furniture pads are installed to the bottom of furniture legs to prevent scratches and dents. They are mostly made of felt, rubber, or foam and help to protect your floors from scratches by adding a protective barrier to your hardwood.
A disadvantage to these protectors is wear over an extended period of time and they can easily slip off. Some protectors don't have anti slip applications and can leave scuff marks. You will have to be mindful of the pad wear overtime to prevent the bare furniture from damaging your floors.
Overall, it's best to use an area rug with a non slip pad. If you use a furniture protector or pad, you will have to periodically check for wear and ensure that it is secure.
We hope that these flooring tips will help protect your flooring investment.