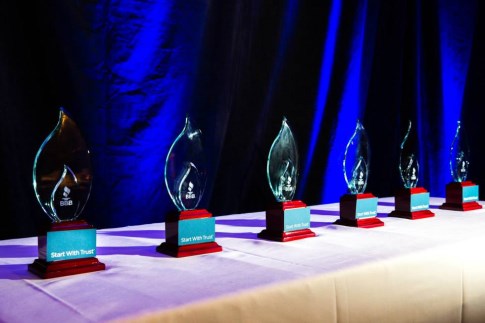 On October 24, 2013 at the Better Business Bureau's (BBB) Torch Awards, Mira Floors was selected as winner of the Marketplace Excellence award – medium category. The BBB Torch Awards is one of the highest achievements in the business community, showcasing how good business practices can help to build better communities.
The Marketplace Excellence Award is presented to a BBB accredited business in recognition of its superior commitment to exceptional standards for its customers, stakeholders and community. Award recipients are selected by an independent committee after an in-depth application process.
"We are honoured to receive the BBB's Marketplace Excellence award," said Kevin Bergstresser as he accepted the award on behalf of the MIRA Floors team. "We have been members with the BBB since day one and the main reason is the values the BBB stands for – honesty, ethics, and trustworthiness. We have always strived to build a business focused on those values."
In his speech, he went on to thank the office team who were all present at the event. "This award celebrates our team's dedication. The current core team is a big reason why we won this award and continue to grow as a business"
Here are a few photos of Kevin accepting the award and the whole team at the award ceremony.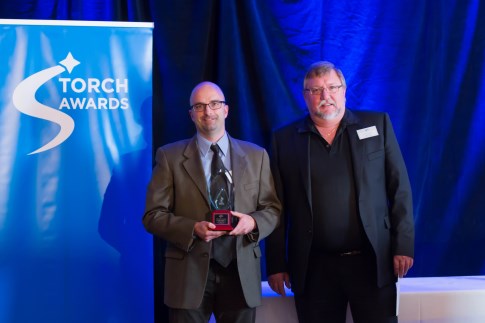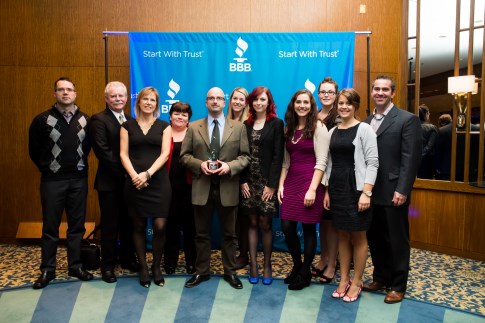 Thank you to Better Business Bureau for choosing MIRA Floors & Interiors as the 2013 winner of the Marketplace Excellence award! We are truly honoured.