I am currently in the process of renovating my house and we just finished the flooring. Now the beautiful new carpet we had installed makes the window coverings look even more outdated by comparison! Imagine 70's style yellow fabric vertical shades that clash with the modern look of the new carpet (I picked More is More by Shaw). To finish bringing this space into the 21st century, it's time to add some new window coverings. Protecting my flooring from UV rays is a big concern for me so I spoke with Val Myern from Shade-o-matic about the popular styles that will protect my floors.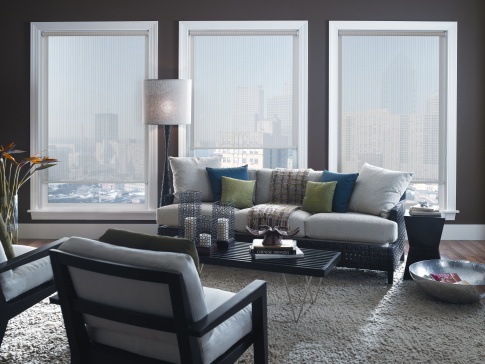 1. Roller Shades
Rollers (pictured above) are the most popular product on the market today. Fabric options are available that will allow you to enjoy your view and protect your flooring. Semi-opaque and black out options are included in the wide variety of fabric to choose from.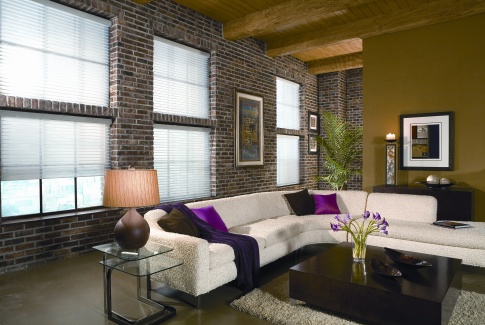 2. Shadow Magic Blinds
This brand from Shade-o-matic is popular among customers for its seamless beaty. It lets soft light into the room while keeping out 86% of the UV rays that can discolour your flooring. You can even see through these blinds. The fabrics used for Shadow Magic blinds are anti static, dust and stain resistant.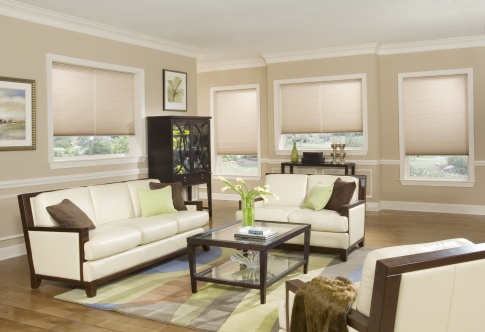 3. Cellular Shades
These shades are dual purpose – they are an energy efficient choice and they protect your floors from harmful UV rays. Cellular shades can provide up to 99% blockage from harmful UV rays. They keep the cold and heat out and reduce the force needed from air-conditioning units and furnaces.