This week marks the completion of our work at the Inasmuch Refugee Claimants house. Each year the MIRA Floors team picks a project we can contribute free flooring to. We recognize that adequate funding is a huge challenge for many non-profit societies. With other day-to-day operational costs taking priority, there often isn't room in the budget for much needed building improvements. For our 2015 project, we worked with Inasmuch Refugee Claimants to install new flooring in their home for refugees.
Inasmuch Refugee Claimants houses and cares for refugees and refugee claimants. "The people that enter the doors of Inasmuch will have witnessed torture, war, and will have experienced great trauma in their lives. Our desire is to surround them with safety, clothing, food, and direction as they manoeuvre their way through the maze of emigration," explains Dawn-Lynn, who founded Inasmuch with her husband Peter. For more information about Inasmuch, read the recent Abbotsford News article about renovating the refugee home.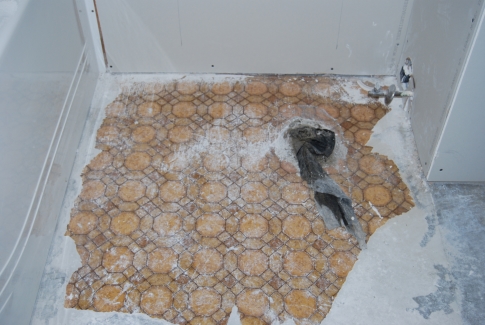 The old flooring was a vintage flooring lover's dream. Classic vinyl patterns paired with blood red and bright pink carpets.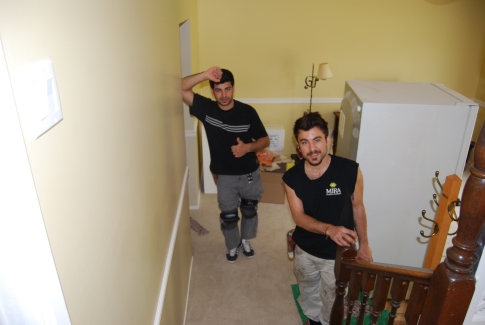 George and Zac posing for a photo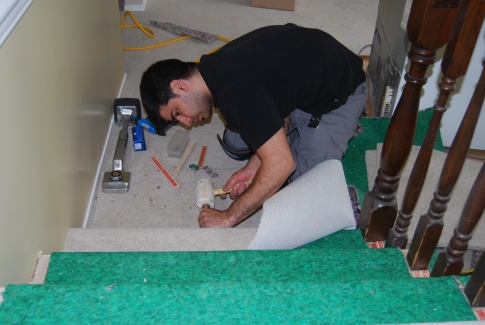 Zac installing carpet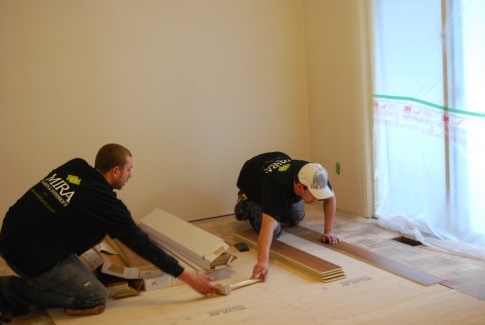 Tom and Steve working together to install vinyl plank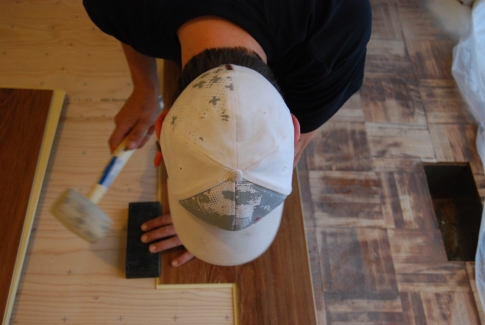 For this project we installed new flooring throughout the entire house. We picked a durable click together vinyl plank for much of the main floor. For the lower kitchen and basement we choose a sheet vinyl with a more contemporary pattern than the existing. A long-lasting nylon carpet in a neutral tone was installed on the upper floors and staircase.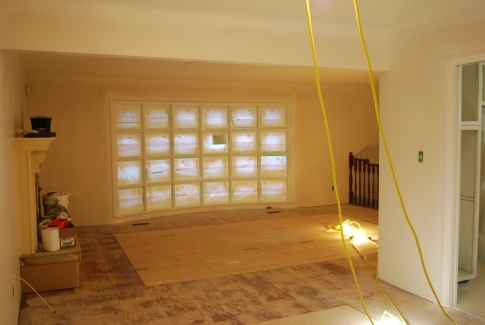 Living room before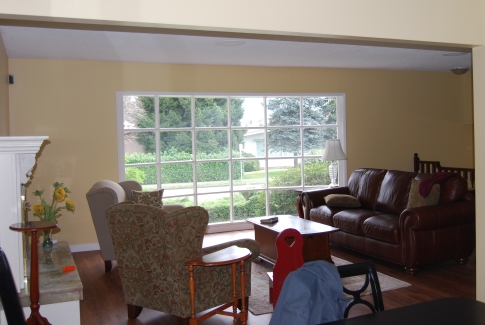 Living room after with Shaw Floorte vinyl plank installed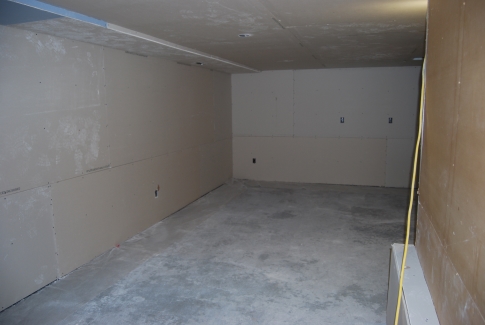 Basement Kitchen before. The contractor involved built an entire kitchen in this empty room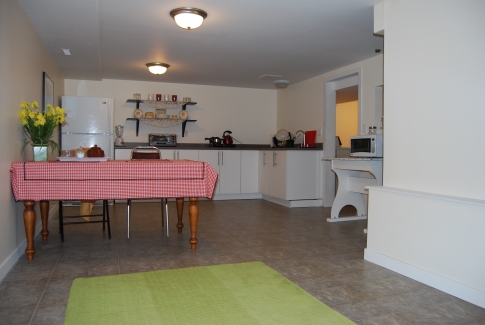 Basement Kitchen after with Armstrong Initiator vinyl installed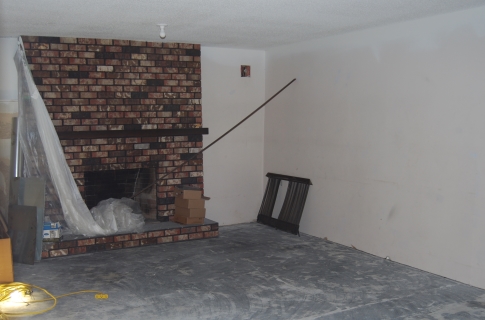 Family room before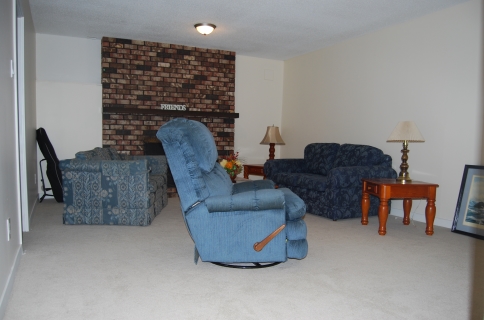 Family room after with Shaw Sweet Something carpet installed