When picking tiles, it's easy to spend days debating the right tile colour, size and finish that will work well for your space. Yet the grout that frames each tile is often picked at the last minute. Don't let grout choice become an afterthought. The grout used determines the function, durability and overall aesthetic of a tiled floor. Picking grout is just as important as picking tiles.
Selecting grout colours
There are three simple approaches to choosing grout colour – matching, contrasting or neutral.
Matching
Choosing a grout colour that matches the tile creates less pronounced grout lines and draws more attention to tile. When used with a one colour tile with simple layout, a matching grout line creates a fluid look. Matching grout lines are also a great option to show off the beauty of natural stones such as marble or granite.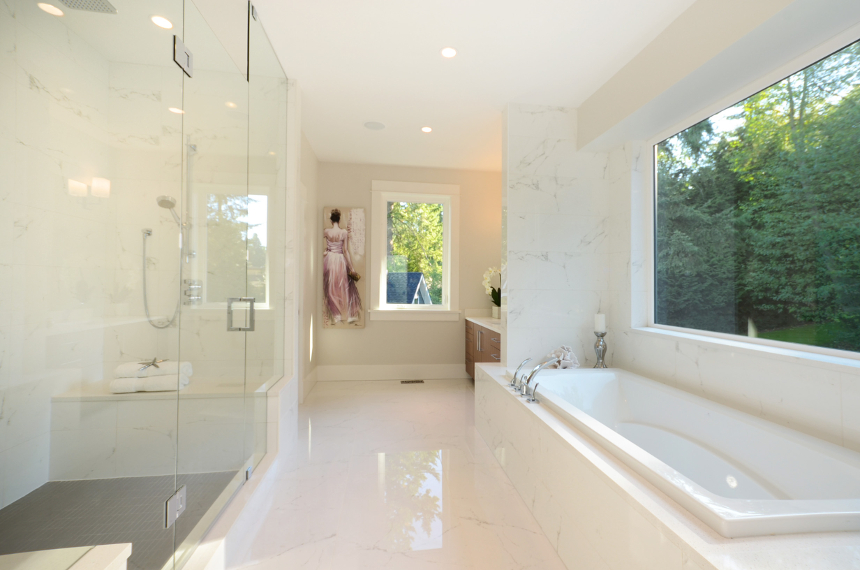 Contrasting
A contrasting grout colour accentuates the pattern and layout of the tile. This approach is a great choice for geometric or decorative patterns. This hexagon pattern tile from Julian Tile is a great example of a contrasting grout working well with a geometric pattern.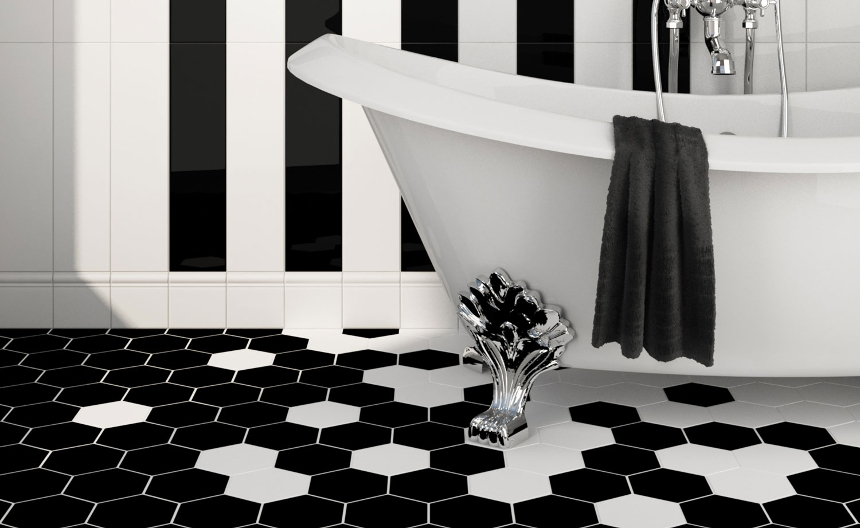 Julian Tile Extro series colours black and white
When using a pebble mosaic, a contrasting grout colour gives an earthy vibe to the pebbles.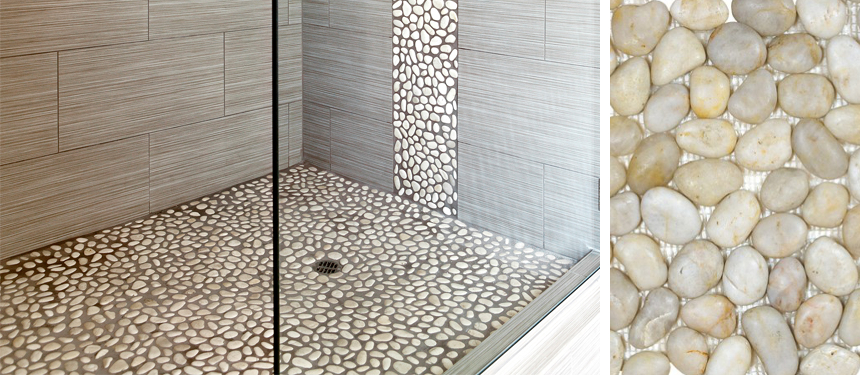 Casa Roma Pebble Mosaic colour Fiji Cream
Neutral
Neutral grouts are considered the safe choice. A light coloured beige, brown or grey grout will have the most mass-market appeal.
This neutral yellow-beige grout doesn't stand out too much and works well against the wall colour.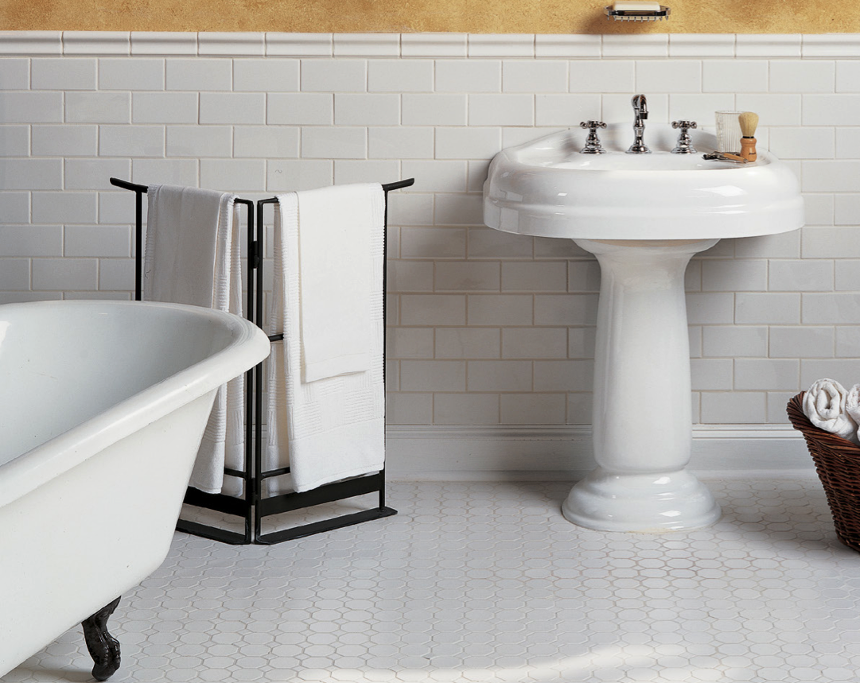 Daltile Rittenhouse Square on the wall and Daltile Octagon and Dot mosaic on the floor
Neutral grout lines let multi-coloured mosaics take centre stage.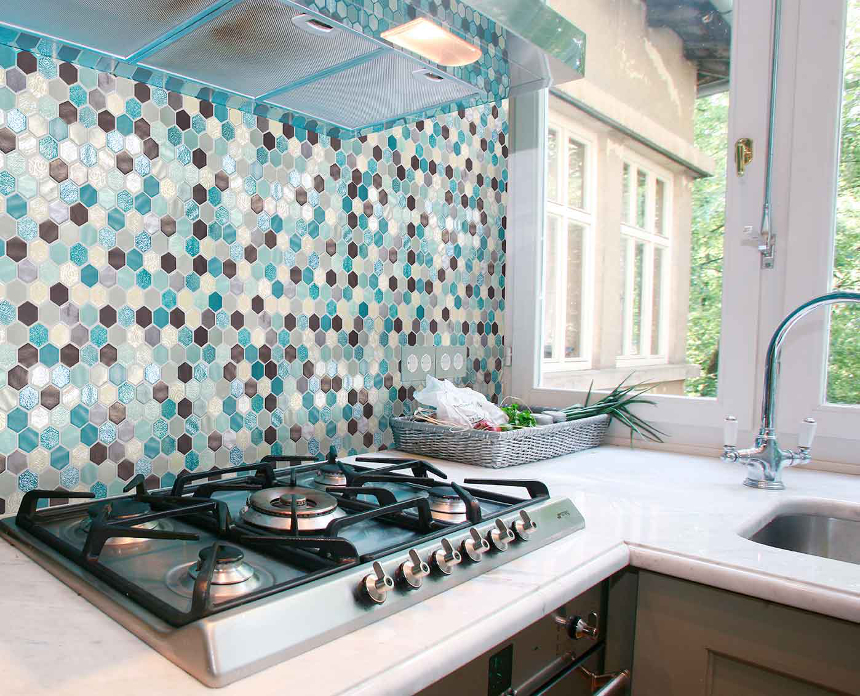 Julian Tile Onix Hex – Aquamarine blend
Dark grout vs. light grout
Darker colours hide dirt better but the colour tends to fade quicker. Lighter colours tend to show more dirt and grime. To balance the pros and cons of light and dark grouts, some designers recommend using an in-between colour like a tan or light grey. When considering dark vs. light grout, think about the traffic of the room. A busy family kitchen may not be the best choice for a light coloured grout but it could be put in a guest bathroom that isn't used often.
Types of grout
Cement or epoxy?
Cement-based grout is the most commonly used tile grout. It's relatively inexpensive and works well in most situations. Epoxy grout is more resistant to stains and water damage and can be substituted for either sanded or unsanded cement grout.
Sanded or unsanded?
If your grout lines are 1/8″ or bigger, use sanded grout. A sanded grout has fine sand added to it that prevents the grout from shrinking as it cures.