In celebration of our 15th Anniversary this year, we're celebrating our top 15 first memorable MIRA Floors and Interiors moments, titled the 15 Firsts.
1)  Our First Employee – June 13, 2006
Today we are celebrating MIRA Floors and Interiors First Employee, Miss Sandy Campbell. Today marks 11 years, since Sandy joined the company in June 13th, 2006. We love and appreciate your hard work, commitment, and loyalty to the MIRA Floors Team. Thank you for  your 11 years.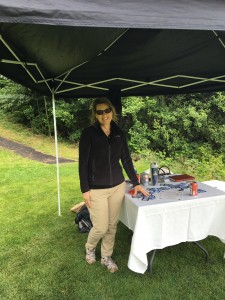 2)  Our First Mobile Showroom – June 28, 2002
15 years ago today, our first mobile showroom was purchased in Winnipeg, driven to Milwaukee where it was outfitted, and then all the way back to BC where it began it's mobile service career! Referred to as "The Mobile" by customers, it racked up over 100,000 KM's over it's 4 year career, servicing customers throughout Lower Mainland Vancouver. This Ford E-250 was the pioneer of the mobile showroom concept, changing the customer flooring selection process, by simply bringing the products to customers front door. Fast forward 15 years later and the mobile showroom has grown to a fleet of 6 vehicles and is now an award winning concept for MIRA Floors and Interiors.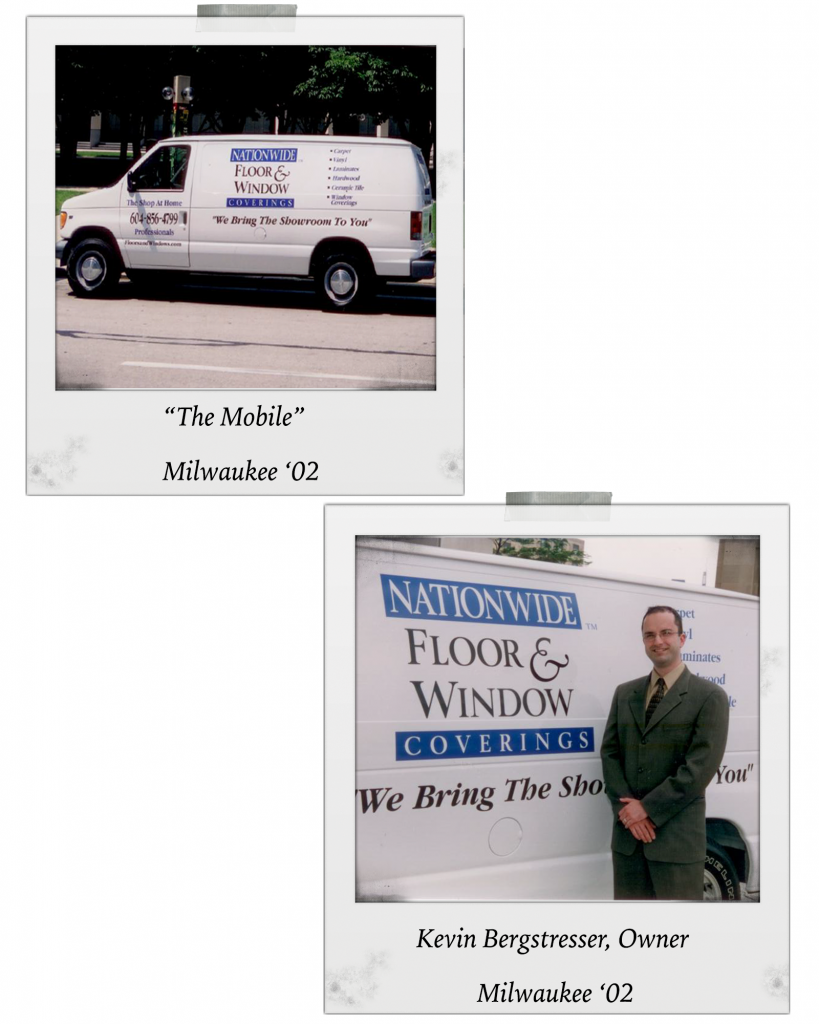 3) Our First Flooring Supplier – July, 17th 2002

Shaw Floors became our first flooring supplier 15 years ago. The entire team at Shaw Floors is a first class organization.
They have great warranty and excellent products, with an extensive product line which gives our customers more options.
Thank you Shaw Floors for being apart of the MIRA Floors family from our inception. We look forward to the next 15 years and beyond.
4) Our First Relationship Account – July, 27th 2002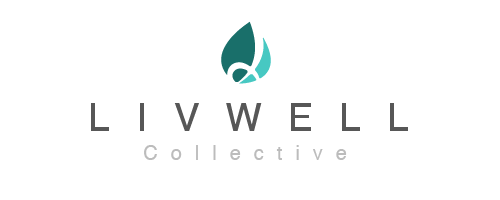 15 years ago today our founder, Kevin Bergstresser, met with the entire team at View Design, an Interior Design firm led by Cynthia Lucas for the first time.
What followed was a relationship that blossomed into our largest account during the first decade of our growth. Through this relationship many others developed, including Brendan Materi of RE/MAX Management currently known as DWell Property Management and their entire team. Our property management sector is still one of our largest and we thank Cynthia and her team for their role in this initial intro.
Today, Cynthia's team has grown into Livwell Collective focusing on improving every aspect of ones' life. We look forward to continued shared success.
Thank you Cynthia and the Livwell Collective family for being critical to the start-up and success of MIRA Floors & Interiors.
5) Our Charitable Donation – August, 18th 2002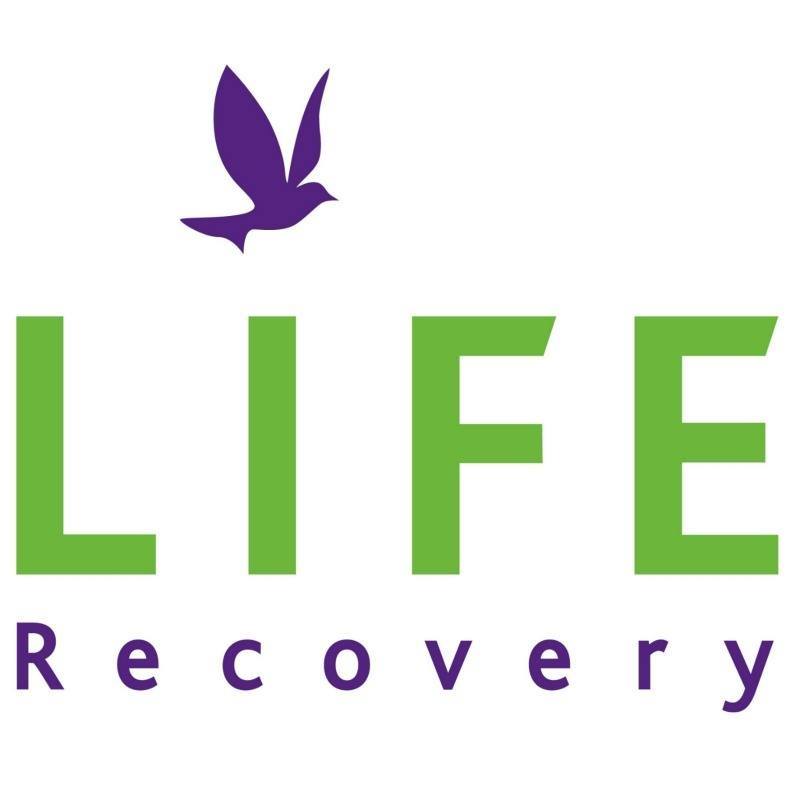 On August 18th, 2005, MIRA Floors and Interiors donated flooring along with installation services to the Life Recovery Association, Abbotsford Women's Supportive Recovery Facility. This was our first of many charitable projects that we have contributed to.
Life Recovery's mission "Is to provide a safe, structured & supportive Christian community for women who desire a lifestyle free from drug & alcohol addiction". Our team at MIRA Floors and Interiors were honoured to be part of this experience in helping to make a difference in the lives of the members of the women at Life Recovery.
Thank you to all the personnel, staff and clients of Life Recovery, for allowing us the opportunity to help give back to the Abbotsford Community. We strongly encourage our readers to check out this organizations charitable work and if you feel led to donate, then please do https://www.liferecoveryassociation.com/donate.
This was the beginning of a fulfilling journey. Since then, we have done multiple charitable projects and fundraisers.