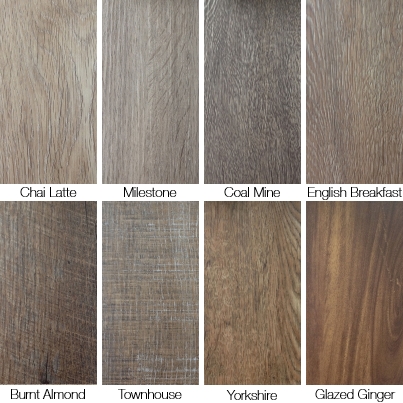 When we received samples of the Synergy, a cork backed vinyl plank and tile collection, our reps were excited. When the team is so enthusiastic about a product, it's worthy of a blog post.
Vinyl planks and tiles have exploded in popularity over the last few years. Our customers love having the wood or tile look without the drawbacks of each. As a relatively new product category, there are always many ways a good product can be improved to be made even better. The Synergy planks and tiles succeed at doing just that.
The Synergy planks and tiles combine beautiful visuals with a rating for heavy commercial use. The natural embossed finish adds tremendous realism to the wear layer. The vinyl planks and tiles are waterproof, easy-to-clean and stain resistant. But it's the attached cork backing that makes Synergy a truly unique product. The cork provides added warmth and sound absorption once installed. No glue down installation is necessary either thanks to the click locking system.
With it's heavy commercial rating, Synergy could be installed in residential or commercial applications. It would be especially great for areas in the home that traditionally have a lot of moisture – think kitchens, bathrooms, laundry rooms etc.